Hello !
Today I went with my friend Guillaume and his girlfriend Loanne to do a little photoshoot. Loanne also possess a blog but sadly I don't find her blog on internet. Actually it's my first collaboration with another blogger, it was a cool experience to do ! I have the pleasure to show you today my new best friend I was looking for 2 years : a bowler hat. Dreamed for years.
Bonjour à tous,
Aujourd'hui j'ai eu le plaisir de faire un shooting avec Guillaume et sa petite amie Loanne. Loanne possède également un blog que je n'ai malheureusement pas trouvé sur internet. C'est ma première collaboration avec une autre bloggeuse, une très bonne expérience ! J'ai le plaisir de vous montrer mon nouveau meilleur ami qui s'est fait tant désiré : le chapeau melon. J'en rêvé depuis longtemps, comme quoi la patience paye :)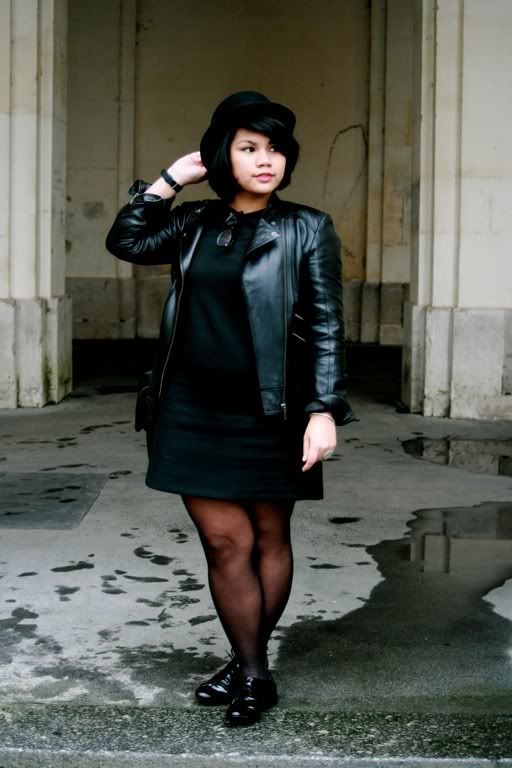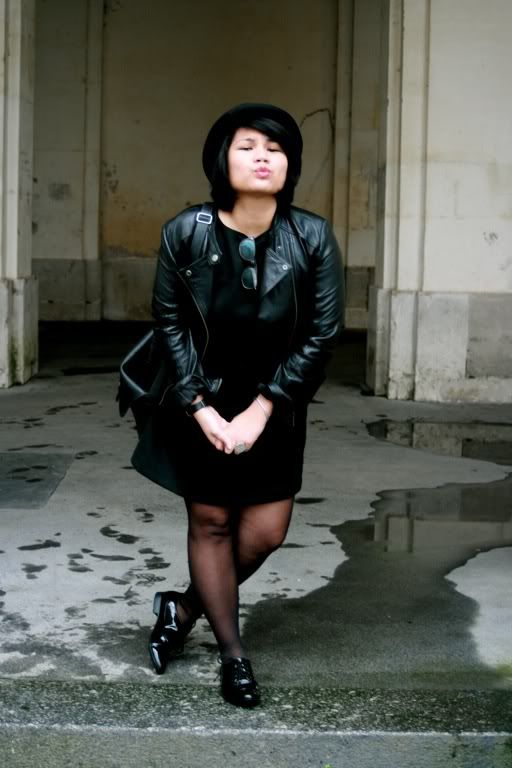 With Loanne / Avec Loanne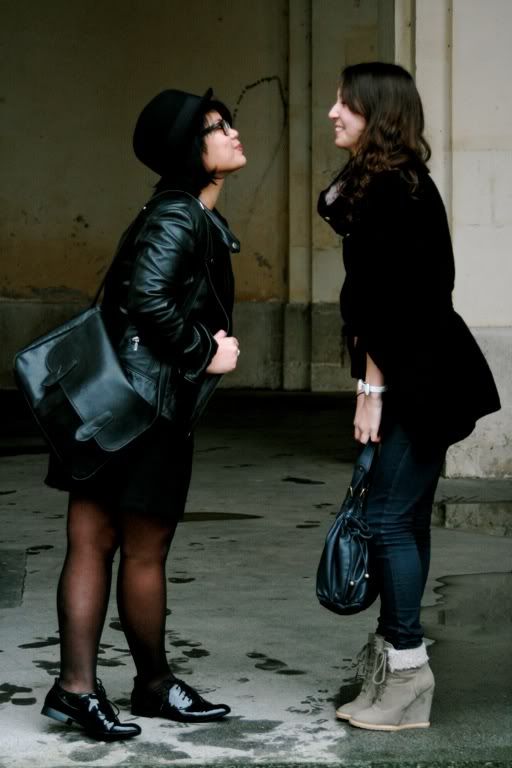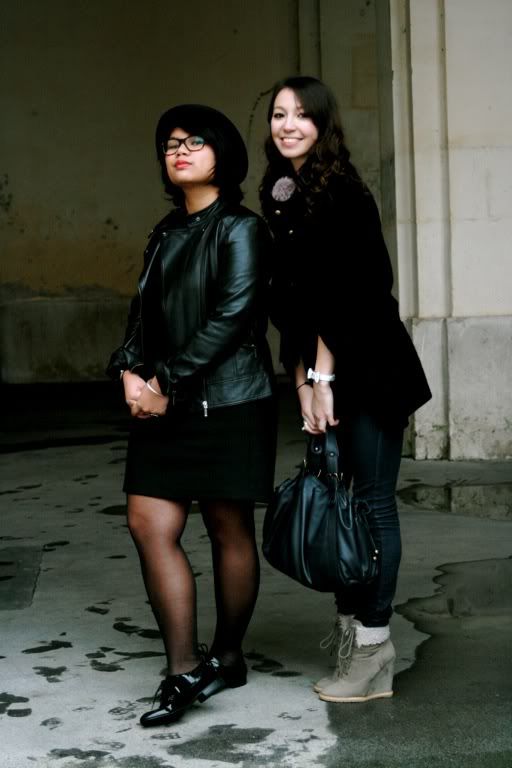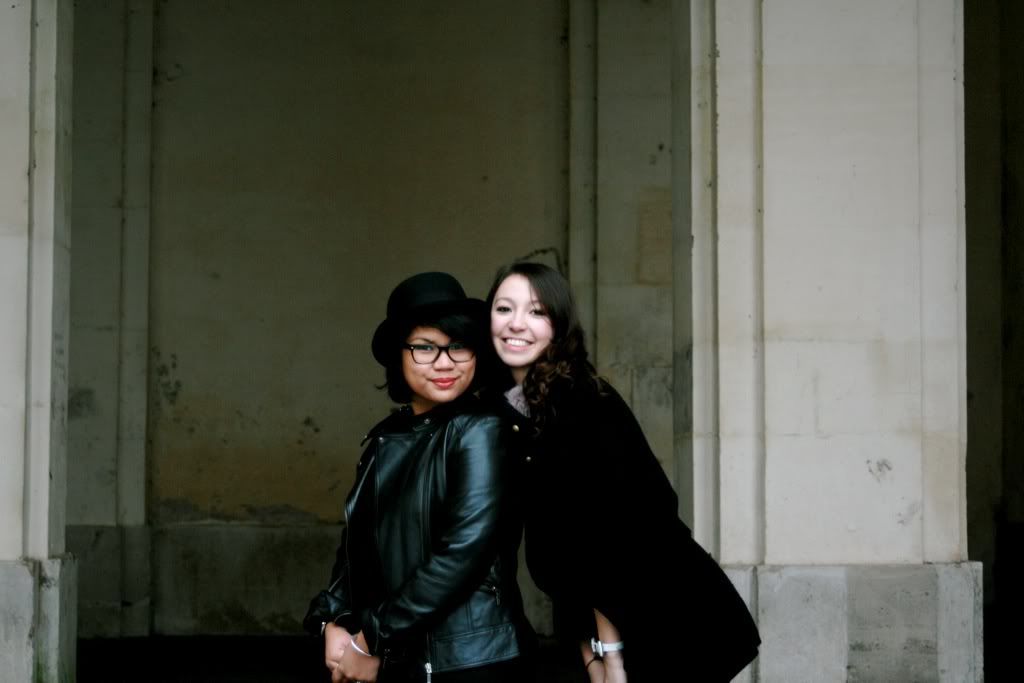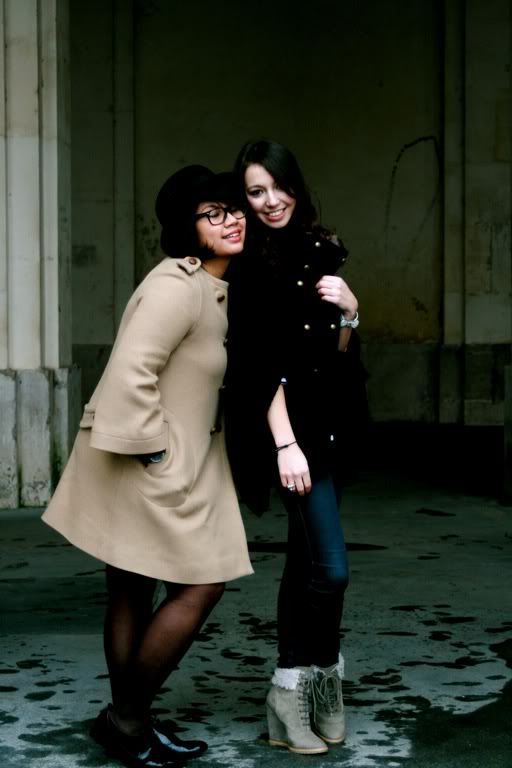 And the best for the end With Guillaume !!! Actually the funniest pictures taken I love them very much ! Et le meilleur pour la fin, Avec Guillaume !!! Ce fut la partie la plus marrante et les photos les plus intéressantes !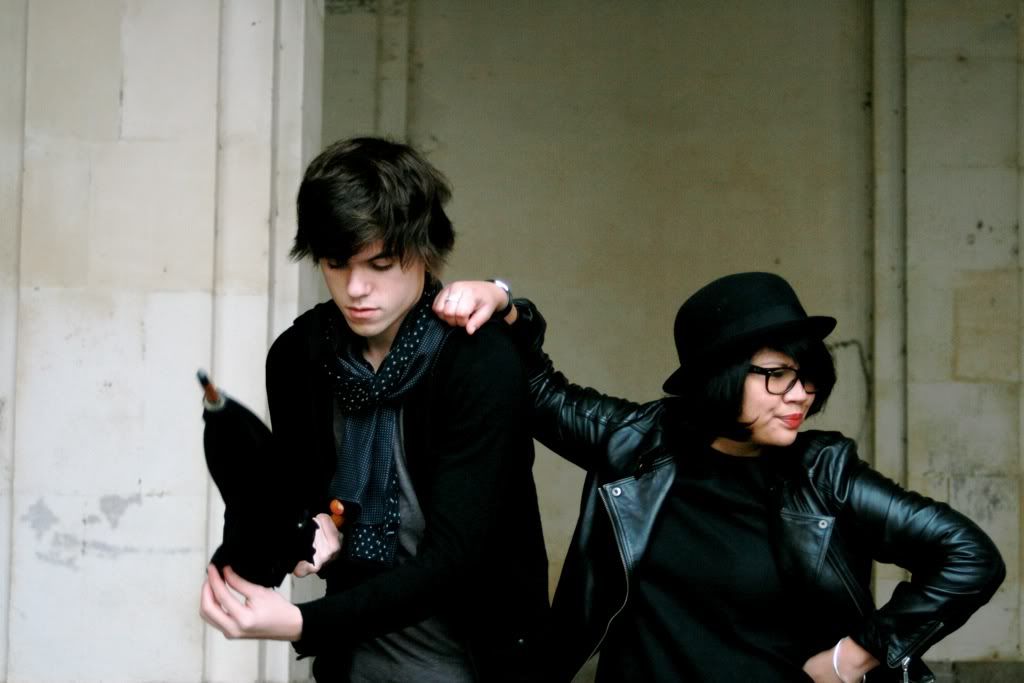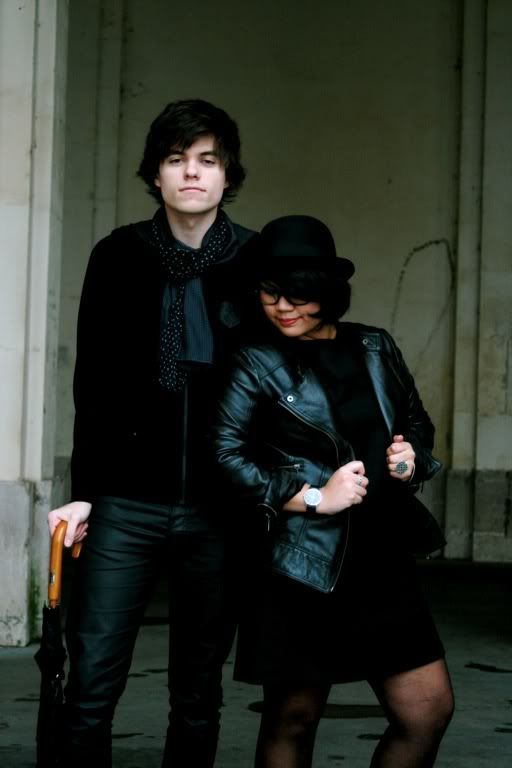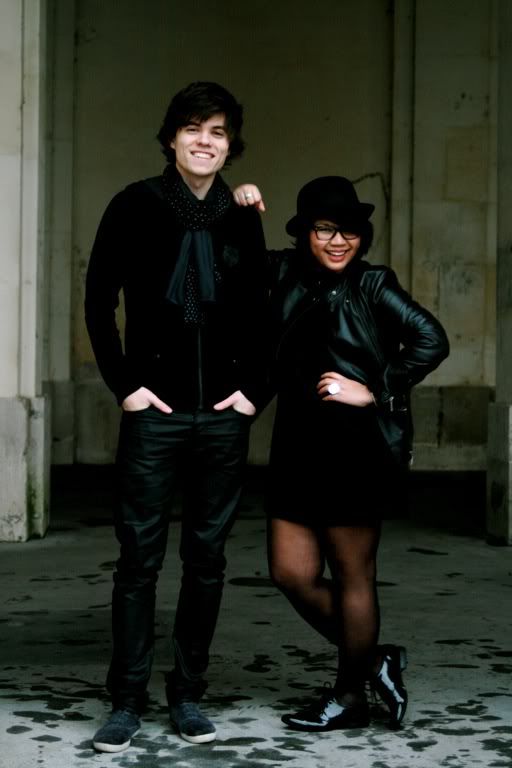 For me
Dress / Robe : Zara
Shoes / Chaussures : Zara
Leather Jacket / Perfecto Cuir : Version Originale
Bowler Hat / Chapeau Melon : Zara Men
Glasses / Lunettes : Rayban
Bag / Sac : Vintage